Services
Couples Counselling
Relationships don't have to be perfect, but they need to be functional in order for it to be sustainable. In any type of relationship there is bound to be misunderstanding, disagreement and dissatisfaction from time to time.
---
Pre-Marital Education
FOCCUS (Facilitating Open Couple Communication, Understanding & Study) is a specifically designed course that enables couples to talk openly and honestly about key aspects of marital life before they make their commitment.
---
Individual Counselling
Counselling can help you to build resilience so that you can solve or manage your personal challenges. This is achieved by helping you to build strategies on how to cope and assist you on assessing your options.
---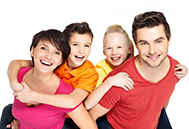 Parenting Counselling and Parenting Education
This service is aimed to enhance family relationships and family wellbeing by providing education, support and counselling to adults, couples, families, children and young people. It serves to build resilience and functioning of both parents and families.