Pre-Marital Education
FOCCUS (Facilitating Open Couple Communication, Understanding & Study) is a specifically designed course that enables couples to talk openly and honestly about key aspects of marital life before they make their commitment.
Some of the topics include:
Personality match

Friends and interest

Finances

Communication

Lifestyle expectations

Problem solving

Extend family issues

Readiness

Personal issues and

Parenting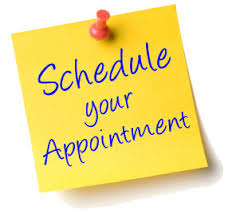 FOCCUS can help both individuals and couples to identify their values, needs, strengths and areas for ongoing development. It can enhance your relationship now so that it may have its best chance in marriage later.
How it Works
The couple will undertake 3, one hour private sessions. During which they will complete the FOCCUS questionnaire, which in turn will highlight their feedback points that will be raised for discussion in sessions 2 and 3.
It is important to note that FOCCUS is not counselling, has no pass or fail outcome and does not predict the success of your marriage.
Benefits of Pre-Marital Education
FOCCUS is about promoting healthy marriages, as so often half of marriages will end in divorce.

It teaches couples the importance of communication and how they can best achieve this.

It can also set the stage for couples to talk openly about important issues so that they are more inclined to do so later in times of difficulty.
Fees & Appointments
A single payment of $380 per couple is required at the end of your first session. Appointments are for individual couples and there will be no group work involved. Appointments are available in the evenings as well as weekends at the Ashgrove office. Although, Pre-marital Education is not counselling your confidentiality and privacy rights will be respected.
You do not require a referral to undertake Pre-Marital Education. A certificate will be issued to the couple upon completion of the course.