WHY CHOOSE US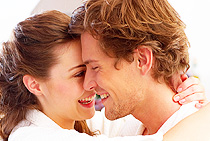 Relationships4Life is a counselling service that is passionate about relationships and counselling. Connie is committed to helping you to overcome relationship and life's challenges. Connie offers a safe, non-judgemental and comfortable environment for you to begin your journey of healing.

Short Waitlist: Weekday and after hours appointments are available for your convenience. Referrals are not required for private clients.
Fees: The Australian Psychological Society recommend a fee of $250 for a standard 50 minute consultation with a Psychologist. At Relationships4Life a standard 50 minute consultation is $160 (Medicare & Private Health rebates may apply). Please refer to the Fees & Rebates for more information.
Best Practice: At Relationships4Life Connie utilises evidence based practices and assessments, this means that the types of treatment used in therapy have been tried, tested and proven. Furthermore, your privacy and confidentiality will be respected.
---