CONFIDENTIALITY STATEMENT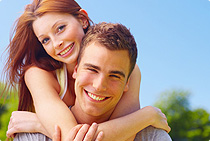 At Relationships4Life Connie respects your right to privacy and will ensure that your personal information and confidentiality is upheld. Your personal information will not be released without your written consent, with the exception of when it is court ordered or whereby you or a third party could be at risk of harm.
In such situations, your information may be disclosed to the necessary parties (e.g. Doctors and Emergency Services) to ensure your safety as well as the safety of others. These guidelines are in accordance with best practice and the Ethical Guidelines of the Australian Psychological Society.
Information & Record Keeping
Electronic notes will be recorded after each session and these will remain the property of Relationships4Life. Case notes and client's personal information will be securely stored on electronic files and these are protected by a two factor authentication system.
Access to Information
You may access your file by submitting a written request. After doing so, you will be contacted and an appointment will be arranged to discuss the file notes before the information is released to you.
If you have any uncertainties or concerns regarding your confidentiality please feel free to raise these concerns at your next scheduled appointment.
---